The following options for saving current results are available in the File menu:
-Save results as…>> Save results files to be used for overlays.
-Export CSV >> Generate CSV file.
-Print PDF >> Generate PDF.
The initial results presented on this page are obtained after evaluation of forty (40) AIE solutions using a sequence of regularization parameters Lambda, .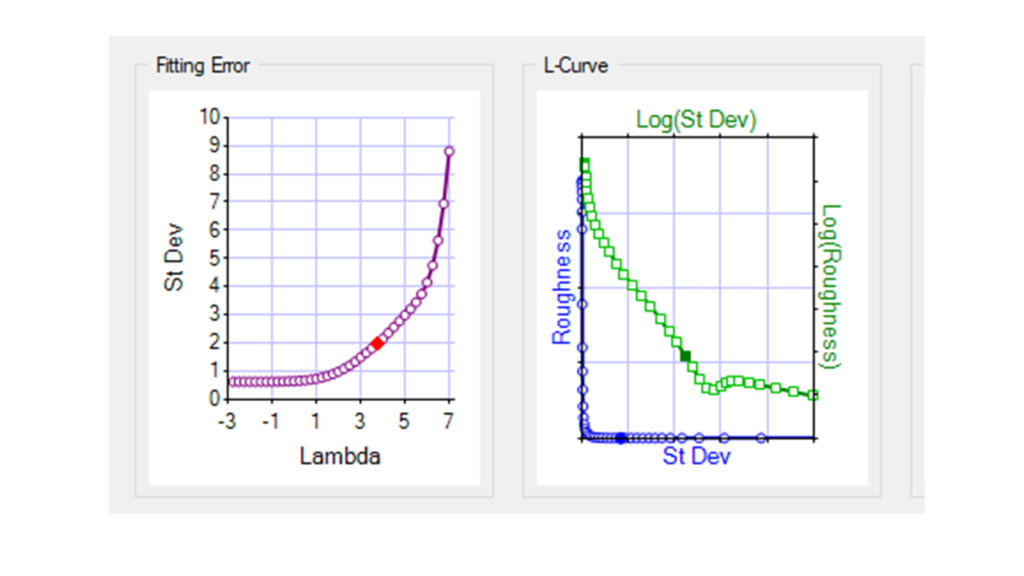 The first displayed PSD on this page represents a "first guess" obtained automatically from the L-Curve and Fitting Error analysis. The user can interactively change  values, and based on the observed effects of changes select the optimal degree of regularization.